Items where Subject is "Programmiermethodik"
Number of items at this level: 7.
Journal Paper
Kennedy, K.

and

Koelbel, C.

and

Zima, Hans
Communications of the ACM, 54 (11). pp. 74-82 (2011)
Paper in Conference Proceedings or in Workshop Proceedings
Bork, Dominik

and

Buchmann, Robert

and

Karagiannis, Dimitris
In: 8th International Conference on Knowledge Science, Engineering and Management , October 28-30, 2015 , Chongqing, China (2015)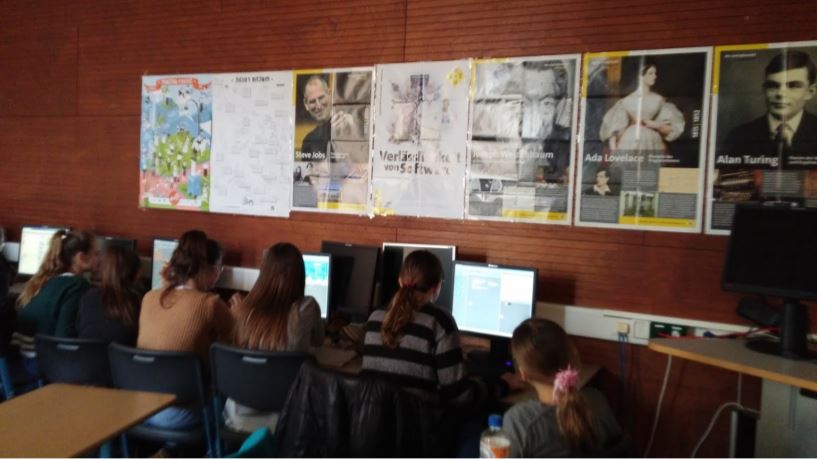 Foerster, Emmy-Charlotte

and

Foerster, Klaus-Tycho

and

Loewe, Thomas
In: 9th IEEE Global Engineering Education Conference (EDUCON 2018) , 17-20 Apr 2018 , Santa Cruz de Tenerife, Spain (2018)
Pllana, Sabri

and

Fahringer, T.
In: «UML» 2002 — The Unified Modeling Language , September 30-October 4,2002 , Dresden, Germany (2002)
Visic, Niksa

and

Karagiannis, Dimitris
In: Knowledge Science, Engineering and Management - 7th International Conference, KSEM 2014, Sibiu, Romania, October 16-18, 2014. Proceedings , 16-18 Oct 2014 , Sibiu, Romania (2014)
Wöhrer, Maximilian

and

Zdun, Uwe
In: 2018 IEEE International Conference on Blockchain , July 30 - August 3, 2018 , Halifax, Canada (2018)
Wöhrer, Maximilian

and

Zdun, Uwe
In: 1st International Workshop on Blockchain Oriented Software Engineering @ SANER 2018 , March 20th 2018 , Campobasso, Italy (2018)